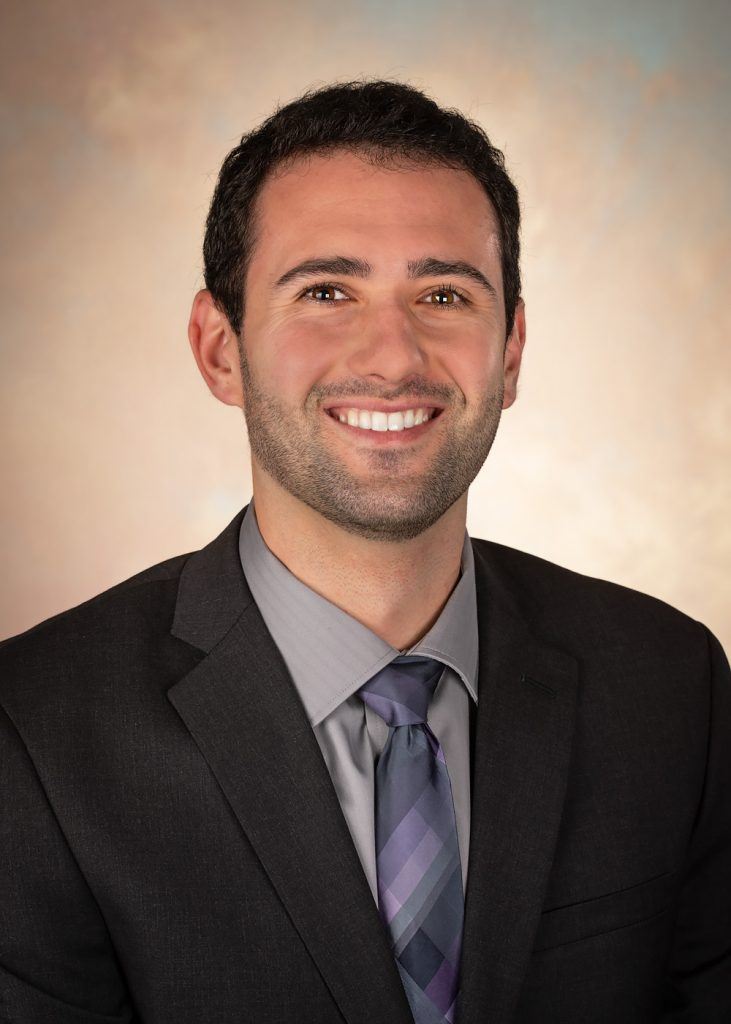 Matt Seiss, DDS
Growing up in the suburbs of Detroit, Michigan, Dr. Seiss played club soccer, enjoyed vacationing with his family in northern Michigan and spent a lot of time outdoors. Raised in a household of Michigan State Spartans, Dr. Seiss decided to attend the University of Michigan for his undergrad and became a die-hard Wolverine. Upon graduating with a bachelor's degree in neuroscience, Dr. Seiss took a gap year to do research in connection with the University and CDC, in addition to tutoring student athletes for the University.
Dr. Seiss graduated from the University of Michigan School of Dentistry in 2020, a program consistently ranked as the top dental school in the nation. Shortly after graduation and spending some time in quarantine with his family, Dr. Seiss and his long-time girlfriend, Lauren, picked up and drove across the country to settle in Denver, a place he always dreamed of living after a month-long camping trip in the Rockies.
Dr. Seiss is passionate about restoring patients' confidence in their smiles and changing the perception of a dental visit. A lifelong learner, Dr. Seiss is committed to taking continued education courses on the latest trends and technology in dentistry. He is an active member of the American Dental Association® (ADA), the Colorado Dental Association and the Metro Denver Dental Society (MDDS).
When he is not wearing his white coat, you can find him playing with his Australian Shepard puppy, Coco, spending time hiking and skiing in the mountains, watching or attending sporting events, or binge-watching the latest shows. He also enjoys trying new restaurants; recommendations are always welcome!
Dylan McKnight, DMD
Dr. Dylan McKnight is a general dentist who grew up in Richmond, Virginia, and he is excited to serve your dental needs. Graduating with a Bachelor of Science degree in Biology and Chemistry from Radford University, and a Doctor of Dental Medicine degree from Lake Erie College of Osteopathic Medicine, Dr. McKnight is trained on most cutting-edge procedures and is well equipped to provide comprehensive dentistry for patients across the board. His journey began in high school where he completed a dental occupations course that eventually landed him a job as a full-time dental assistant. Eager to learn more, Dr. McKnight spent free time volunteering on mission trips home and abroad as well as became involved in local dental societies and study clubs. In dental school, Dr. McKnight was top of his class and was highly regarded for his surgical and endodontic skills among many. "Dentistry is a true passion of mine and I enjoy going working each and every day." Dr. McKnight continues to say that it is the influence of his parents (his mother a Registered Nurse and his father an Environmental Scientist) that ultimately led him into the field. No matter your fears or apprehension, Dr. McKnight and his team will do their best to make our practice your dental home. FYI, children should have their first dental visit at age one or after the eruption of their first tooth. If you are looking to transform your smile, ClearCorrect™ aligner therapy can straighten your teeth in as little as 6 months. Please let us know if there is anything we can do to make your visit more enjoyable. We look forward to meeting you or continuing your care.
---