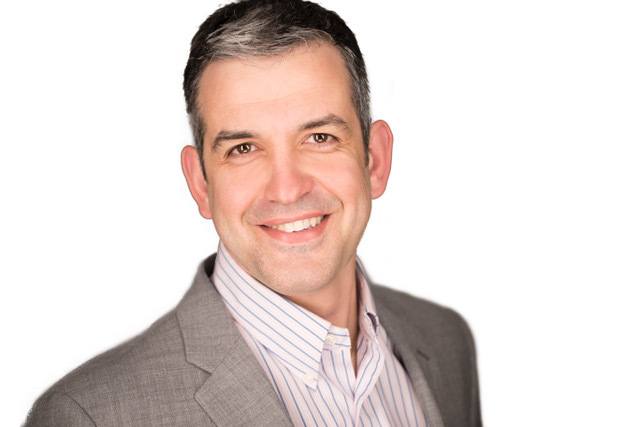 Ivo Pumpalov, DDS
Check back soon to meet Dr. Pumpalov!
Dylan McKnight
Dr. Dylan McKnight is a general dentist who grew up in Richmond, Virginia, and he is excited to serve your dental needs. Graduating with a Bachelor of Science degree in Biology and Chemistry from Radford University, and a Doctor of Dental Medicine degree from Lake Erie College of Osteopathic Medicine, Dr. McKnight is trained on most cutting-edge procedures and is well equipped to provide comprehensive dentistry for patients across the board. His journey began in high school where he completed a dental occupations course that eventually landed him a job as a full-time dental assistant. Eager to learn more, Dr. McKnight spent free time volunteering on mission trips home and abroad as well as became involved in local dental societies and study clubs. In dental school, Dr. McKnight was top of his class and was highly regarded for his surgical and endodontic skills among many. "Dentistry is a true passion of mine and I enjoy going working each and every day." Dr. McKnight continues to say that it is the influence of his parents (his mother a Registered Nurse and his father an Environmental Scientist) that ultimately led him into the field. No matter your fears or apprehension, Dr. McKnight and his team will do their best to make our practice your dental home. FYI, children should have their first dental visit at age one or after the eruption of their first tooth. If you are looking to transform your smile, ClearCorrect™ aligner therapy can straighten your teeth in as little as 6 months. Please let us know if there is anything we can do to make your visit more enjoyable. We look forward to meeting you or continuing your care.
---
Meet Our Team
At Sterling Smiles Dental, you will find an outstanding team of professionals dedicated to making sure that you and your family have healthy and beautiful smiles for life. Our team members can draw on a wealth of experience to put our patient needs first and take a detail-oriented approach to giving you a great dental experience. Our team members also speak multiple languages to better serve the needs of our community. You can learn more about our team members below, and of course, you can call 970-526-6544 today to schedule an appointment with our dentists, Dr. Ivo Pumpalov and Dr. Dylan McKnight, at Sterling Smiles Dental.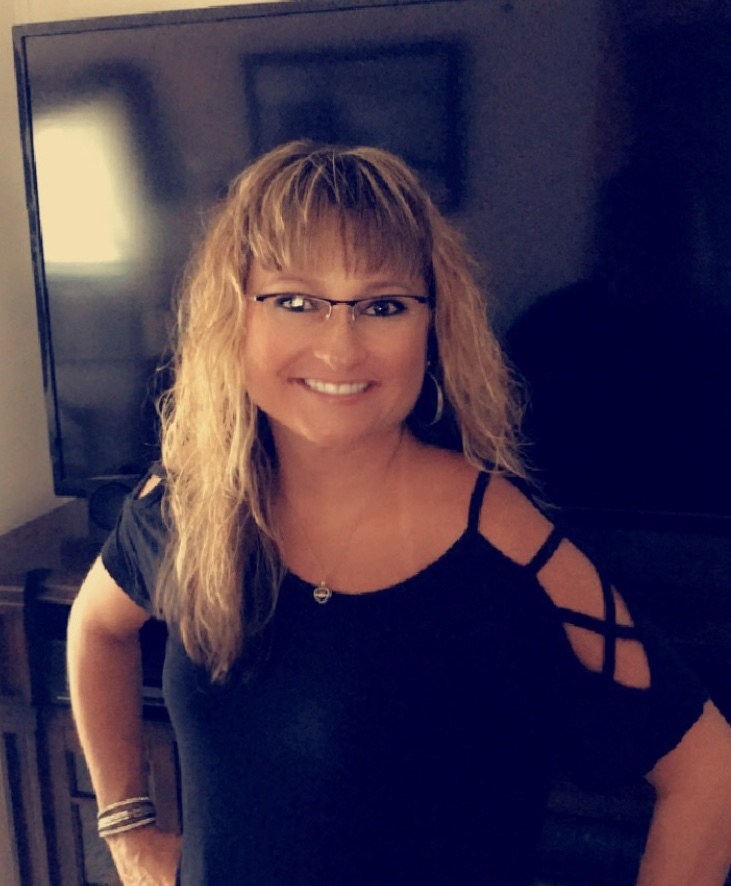 Melanie — Expanded Duties Dental Assistant
Melanie is an Expanded Duties Dental Assistant (EDDA). She went to Pueblo Community College and earned her Dental Assisting certificate in 1996. She has worked in the dental field ever since. She obtained her EDDA training in 2014. She enjoys every aspect of the dental field, especially helping her patients overcome their dental anxiety and fears. Melanie is married and has 3 sons. She enjoys watching football, spending time outside and doing crafts.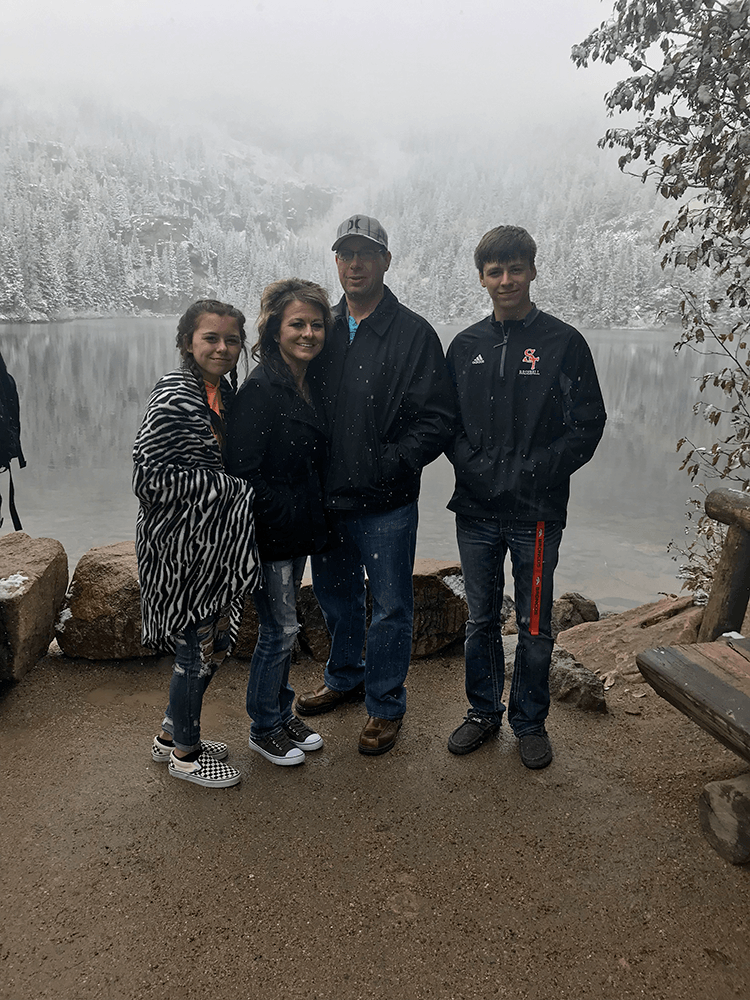 Jennifer — Office Manager
Jennifer is the Office Manager at Sterling Smiles. She manages the team as well as provides operational and administrative support to ensure our patients have a pleasant experience every time. Jennifer is a Colorado native and graduated from Canon City High School in 1997. She and her two children, Jayce and Sydney, have called Sterling their home since 2015. She and her fiance, Howard, are engaged to be married in June of 2019. Jennifer has been in the dental field for 3 years, and she joined our team in 2017 when she helped open Sterling Smiles. She enjoys spending time with her family and dogs, going to baseball games, cooking, and travelling.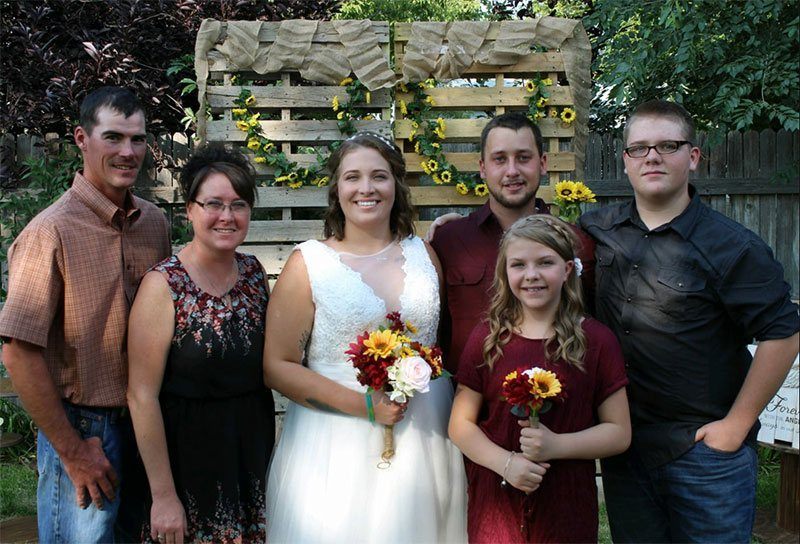 Melanie M. — Dental Assistant
Melanie joined our team as a chairside dental assistant in May 2017. In addition to her certification as a dental assistant, she has received training in first aid, CPR and dental X-rays. She loves working with our patients and knowing that she can help her patients leave our office with a smile and a great memory of their time with us. Melanie brings with her a friendly, positive attitude, and works well with our team to care for our patients. She loves what she does and loves seeing people smile.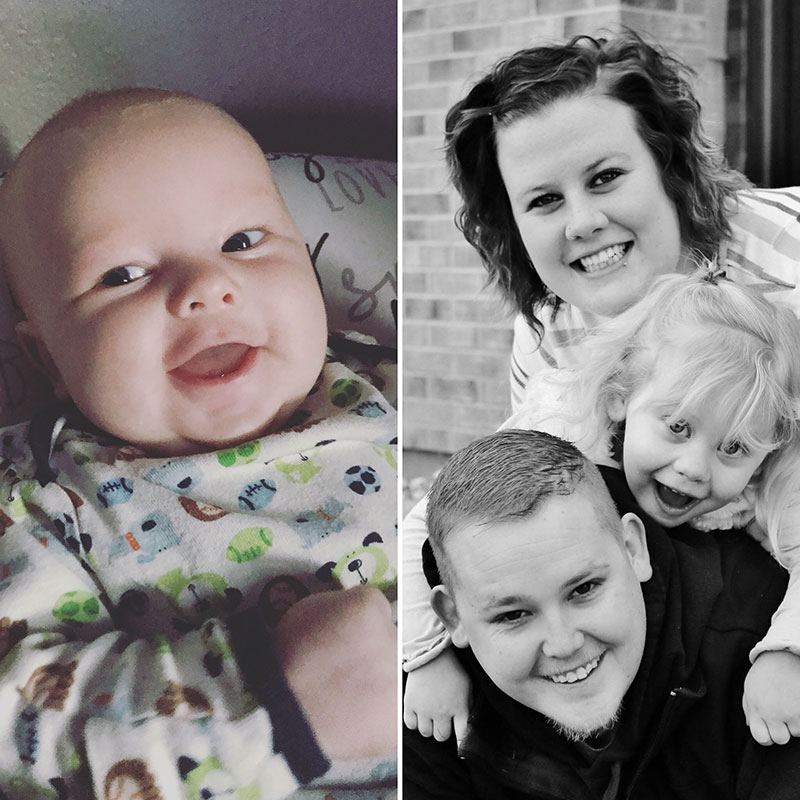 Hilary — Dental Assistant
Hilary moved to Sterling in 2009 from Montana to join members of her extended family. She attended Dental Assistant school in 2010 and worked for a year in Fort Collins. In 2011 she moved back to sterling and attended Cosmetology school and worked in various salons in Sterling. She married her Husband Jeremy in 2015. Hilary is a mother to two small children RyLee (4) and Brody (5 months). She also has 2 Great Danes!
Hilary recently joined us as a dental assistant, and enjoys working with all of our patients.
In her spare time she enjoys spending time with her family, camping, going to the lake and taking her dogs for walks.