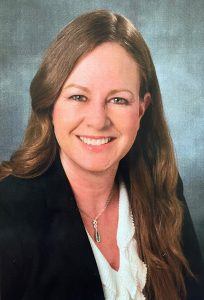 Cristina Martha Smith, DDS
Dr. Cristina Martha Smith joined our practice in July of 2022. Dr. Smith is originally from the southeast coast of Brazil and was born in a Christian home to a very loving family. She is a very proud American citizen; she loves this country with all of her heart.
She is married to Shawn Smith, a loving husband and military veteran, and has twin boys whom they adore, Samuel and Mateus. They love to spend time together as a family traveling, hiking, biking, fishing and gardening, and they are very thankful to God for all the blessings received.
She earned her bachelor's degree in biology at the University of Espirito Santo School of Biology in Victoria, Brazil, and then earned another bachelor's degree in arts and sciences from the University of Louisville in Kentucky. She then joined one of the Masters of Science programs at the University of Nebraska and took a few courses of her interest. She worked for several years as a dental assistant in Alaska before earning her Doctor of Dental Surgery degree from the University of Colorado School of Dental Medicine. Dr. Smith takes continuing education courses on a regular basis and has worked as a volunteer for different community outreach events here in the U.S., such as Mission of Mercy, and also overseas with the purpose of educating communities about oral health.
Dr. Smith loves rural areas, and she is very happy to be part of Sterling Smiles Dental and eager to share with you the knowledge and experience she has acquired over the years in the science and dentistry fields. She is committed to serving you with the best of her abilities and provide you with the compassionate and quality care that everyone deserves.